Welcome to
The 1899 House Bed and Breakfast
in Spokane, WA
In 2012, after years of career work, travel, and renovations, the doors of 1899 House opened to its first guests. This is a dream fulfilled, yet remains dynamic, as we continue maintenance along with upgrades and renovations. We are committed to providing each guest with an individualized, comfortable and unforgettable Spokane Experience.
Check in to our
amazing suites today!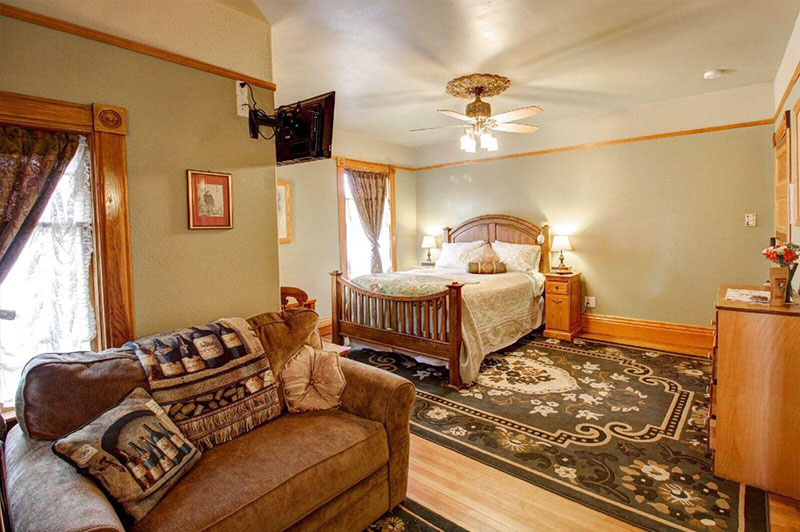 Spread out in the Rigsby Suite
The Rigsby Suite sleeps 3-persons with the use of the queen bed and foldout twin bed in the love seat. It also contains a wet bar with a wine cooler and a closet. The bathroom hosts a 7-foot rain shower with a jet option and a heated towel rack. The rates go up and down seasonally, and there is also a "third man" charge for use of the additional twin bed. It is always good to ask our innkeepers about the rate of the rooms when you call.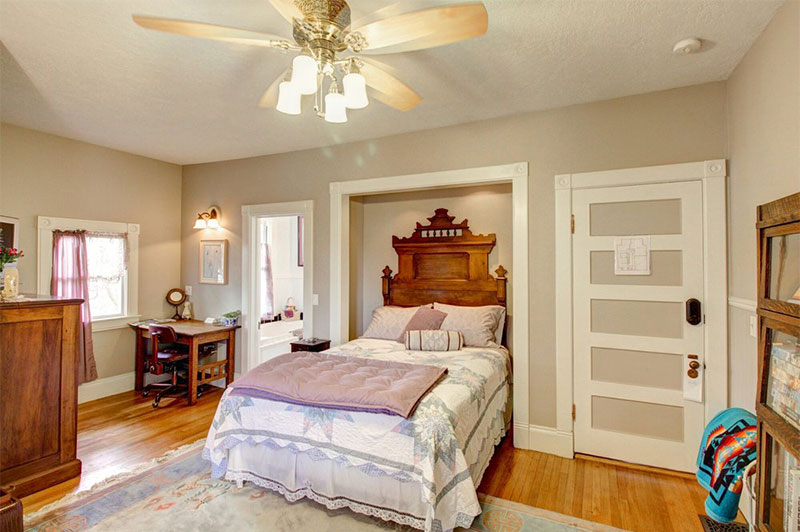 Our Dora Suite holds a queen bed in a gently-lighted sleeping alcove, wingback chairs, desk, a reading library, DVD player and screen. It also features a Jacuzzi tub with a hand shower. The rates go up and down seasonally, and there is also a "third man" charge for use of the additional twin bed). Dora can use the trundle beds in the adjacent common room (sharing Dora's bath); it is always good to ask our innkeepers about the rate of the rooms when you call.
Enjoy our wonderful Hospitality Suite and common areas…
For use by all of our guests
After entering and registering on the main floor, guests may enjoy use of the living and dining rooms, with cookies, from breakfast to 10:00 p.m. After hours, guests have a private entry code for their own room and the west guest entry door. Breakfast times are flexible, and most dietary needs and allergies can be accommodated,within reason. Please chat with your Innkeeper.
Hospitality suite features
While staying at 1899 House Bed & Breakfast, take advantage of our second floor hospitality suite. This suite is for the complimentary use of all our guests, and was once an entire convenience apartment. Rarely, it will be in use as part of the Dora Suite. The Innkeeper will tell you, prior to your booking, if it is unavailable during your stay.
The hospitality suite features a DVD library, a mid-century, one-piece kitchenette with a sink, pantry storage, and refrigerator. It also features a CuisineArt automatic tea kettle water heater, juices, bottled water, instant coffee, tea, and cocoa, as well as glassware, cutlery, and small paper plates available in the pantry and refrigerator. Please let the Innkeeper know if your party has any other, or special needs.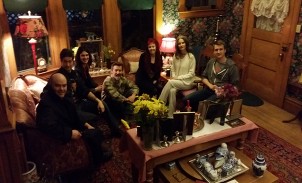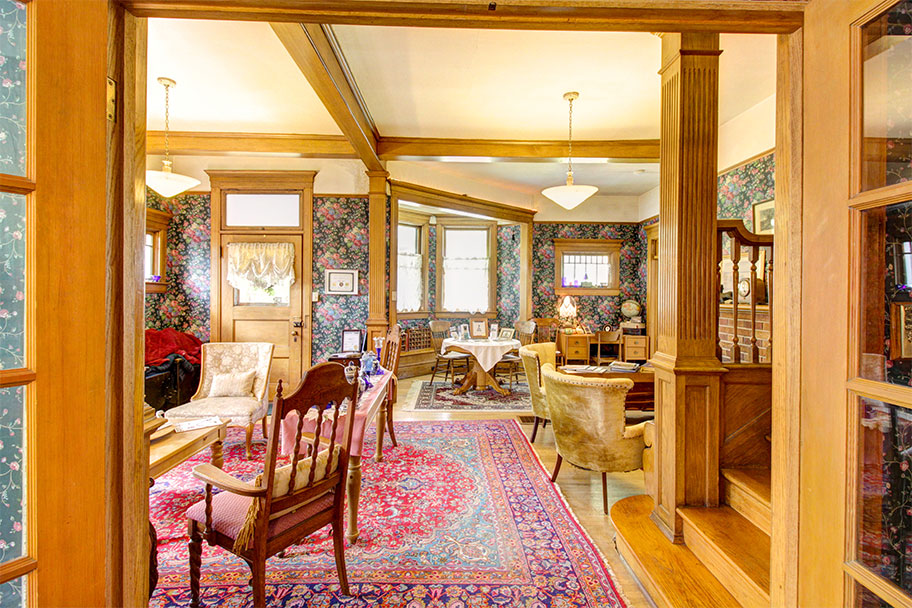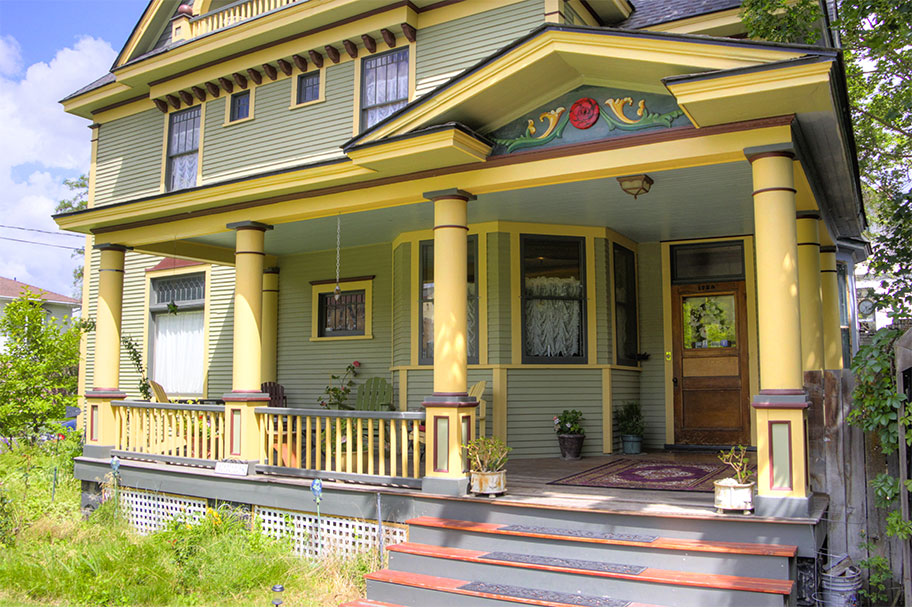 Reserve it with the Dora suite
For families with older children (we do take well-behaved children, aged 6 and older), the hospitality suite with its trundle beds, can be reserved along with the Dora suite. A popular option for families, these two areas are connected by a small hallway. When rented as part of Dora, this otherwise common space is not available to Rigsby guests. Again, your Innkeeper will tell you if the suite is not available, prior to your booking Rigsby.
Stay in our cozy and affordable bed and breakfast the next time you're in Spokane.
Take our convenient
360-degree virtual tour
Check out where you'll be staying
See all of the wonderful spaces you'll have available to you at 1899 House Bed & Breakfast. Using our convenient virtual tour, you can decide which suite you'd prefer to stay in.
With our virtual tour, you can see both the bedroom and the attached bathroom of the Rigby Suite, which is the larger of our two suites; it can sleep three. Ask about the "third man" fee.
Feel at home in the cozy Dora Suite! See this suite from every angle, including a peek at the Jacuzzi tub; it sleeps two, but can be connected to the Hospitality Suite, that holds two twin beds. Ask about rate changes.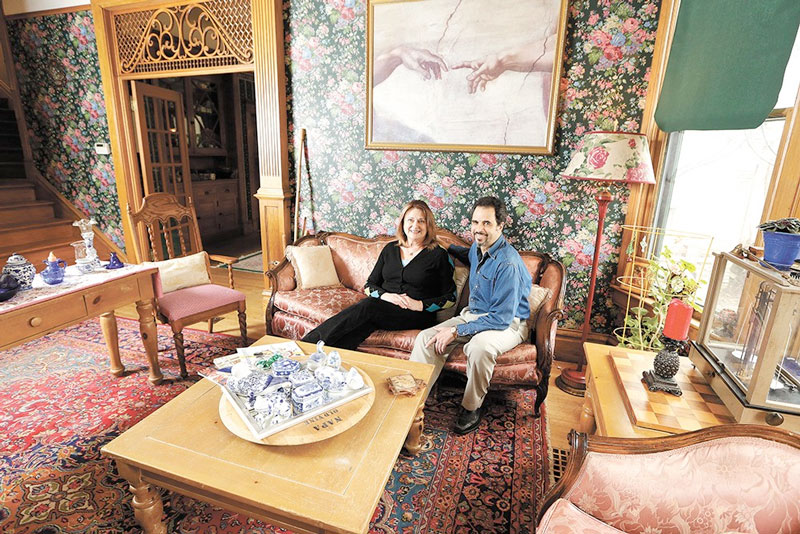 Take a look at the common areas
You can also take a look at the common areas of our bed and breakfast, including the living room, formal dining room and the Hospitality Suite. Take our virtual tour now!
The 1899 House B&B Policies
While "discovery" of the 1899 House B&B is generally done on-line, all reservations are done by phone or begun by e-mail, directly with the Innkeeper:  509/301-1377 (text or call), or [email protected].  No on-line booking feature is planned.  We prefer a hands-on, personal touch in business—call us "old school" if you must!  We live in this beautiful home, and want to know just a little about you and your party, prior to arrival.  We will ask about allergies, dietary challenges, flowers, and offer to assist in any way that may make our home your castle while you are with us.
Check-in time is any time from 3:00 p.m. (1500 hours) onward.  Please coordinate with the Innkeeper as instructed at booking time, if you are going to be late.  Occasionally, earlier check-ins may be accommodated by advance arrangement.  Once checked in, each guest receives a personal code for their private suite, as well as to use the west Guest Entry before or after the main floor is open.  Generally, the main floor is open to come and go from 8 a.m. to ten p.m. (0800 through 2200 hours).
Check-out time is normally by noon.  If you have a late flight or train, please let the Innkeeper know when you make booking arrangements.  Some later departures may be accommodated without charge, or luggage and belongings may be stored at the house, accessible to you, but out of your room, until your plane or train departs.
While the 1899 House is a cannabis- and smoker-friendly facility, no one is allowed, for any reason, to smoke or vape (or even burn incense or candles of any kind) at any time inside the house or their room. All smoking/vaping is only allowed on the attached porches, or in the side patio area and we are not animal-accepting.  Ash trays are provided, but please do not place smoking materials on the ground or porch floors.  If anyone is apprehended smoking or lighting anything, placement will be immediately terminated at the B&B, and we will not feel any obligation to find you another placement.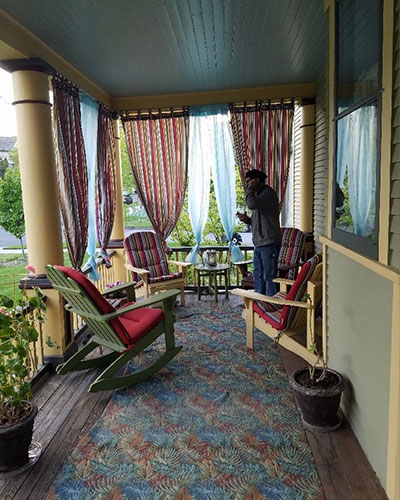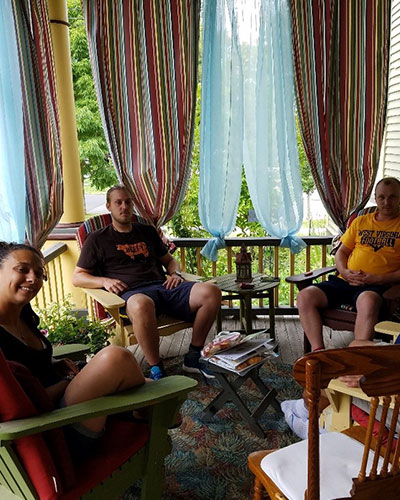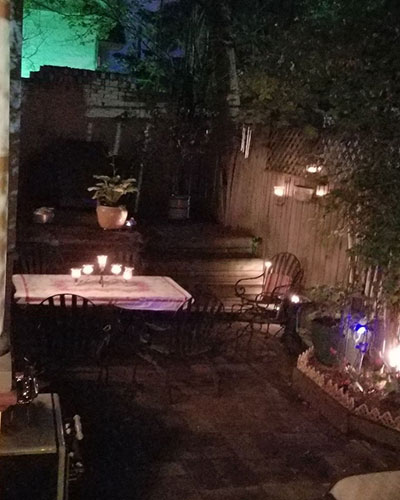 Wines and liquors may be consumed in your room or in the common areas, or on the porches or side patio areas.  Glassware is available in the Hospitality kitchenette.  If you intend to have any sort of multi-person gathering or party that includes serving spirits, however, an inexpensive event permit may be required, and advance notice is necessary.  The main living/dining area and front porch or side patio may be used for small groups, with advance notice.
While Spokane has many fine dining establishments ranging from fast food chains to gourmet steakhouses, there is also take-out, and a wide variety of delivery services, such as Uber Eats, that may be used, especially if you book in inclement weather, or do not feel like eating out.  Please let the Innkeeper know so that she can watch for your delivery person if you are not going to be downstairs to do so.
When booking your stay, please let the Innkeeper know about any allergies you might have (there is a cat on premises, though not in your room), and inform her if you have special dietary considerations that might impact the breakfasts being served.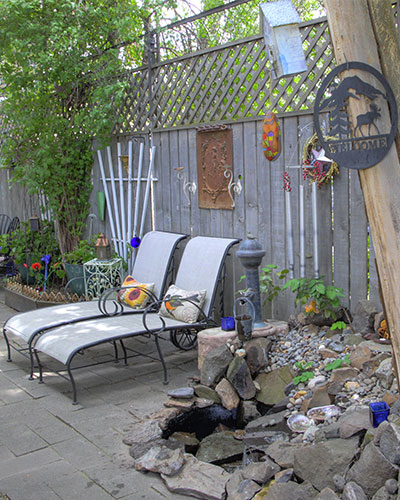 Our goal is to provide a wonderful experience in the desirable location of Spokane, WA.   We have built our site with ADA compliance in mind and have utilized available tools such as achecker.ca and Google Chrome's ADA compatibility diagnostic tools. Please be aware that our efforts are ongoing.  If you have difficulty navigating our website or booking a room at our inn, we ask you to contact us via telephone or email and our helpful staff will be happy to assist you.  Please note that our property is a historic building and does not have any accessibility features on the property or in the guest rooms.
1728 West 1st Ave
Spokane, WA 99201
(509) 301-1377
Owners:  Louie Cranehahn, Gillian Cranehahn
We work very hard to provide an easy-to-use online experience for all guests. We believe all of our website visitors should be able to easily research online on http://www.1899house.com regardless of device type and whether an individual requires assistive technology.  If you have any questions or would like to report any issues related to the accessibility features of our property's website, please contact us at [email protected]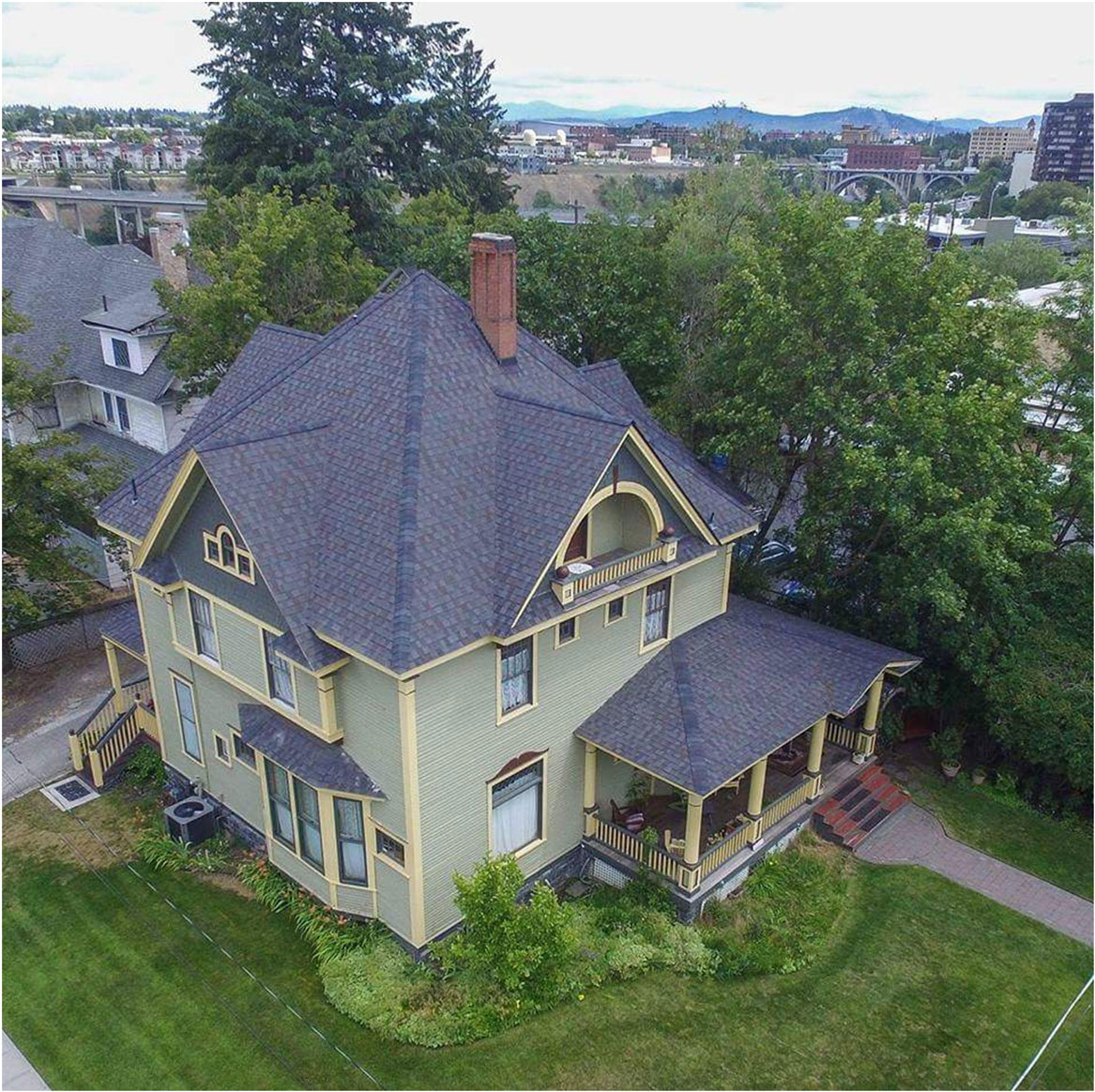 History of the 1899 House
Celebrating 120 WONDERFUL YEARS
In 2019, 1899 House Bed & Breakfast celebrates its 120th year. It is on the national and local historic registries as the Edward Louis and Dora Powell House (that's not a previously called thing). Our registered business name is the 1899 House Bed & Breakfast.
The house was built in a "restrained Queen Anne" style, for Spokane's tenth mayor and his wife Dora, after he was no longer in office (he was a single-term mayor, as most are, from 1893-4). Its designer was then-well-known master architect, Loren Rand, who had designed many preeminent buildings throughout Spokane after the great fire of 1889, such as Lewis & Clark High School and the Masonic Temple. Their five children were born and raised in the home, and it remained in the family until the 1950's.
Discover many ways
to enjoy your stay in Spokane!
Things to Do in and Around Spokane
Spokane is a year-'round city, bustling with sports, dining, concerts, theatre, shopping, and so much more. There are 76 lakes and dozens of rivers within an hour's drive, sponsoring a wide variety of boating, cruising, tubing, floating, paddle-board activities, and swimming. There are seven ski resorts within two hours' drive from downtown, and they are usually open from Thanksgiving to Easter. Seven fantastic public golf courses call Spokane home and PARKS! Spokane is home to wonderful parks, from the South Hill's multicultural Manito Park and Japanese Gardens, to Downtown's Spokane River history-emphasizing Huntington Park, and the newly-restored Riverfront Park with its native sculptures, Big Red Wagon, Water Park, Carousel, Ice Ribbon recreation, and Pavilion Event Center—Spokane truly is, "near nature, near perfect"!
On average, Spokane gets 171 sunny days every year, and some kind of precipitation 115 days a year—this includes rain, snow, sleet or hail and SNIRT (Spokane winters are famous for snirt, a combination of dirt and snow!). On days when it might be too hot, too cold, or too wet, there's still much to do. There are more than a dozen live-stage theatres, and more if one includes rock concert venues and more than ten movie-plexes. If you're hungry, check out some of the 1200 restaurants, and seek Yelp or many other on-line reviewers. Spokane has some very fine chefs, as well as fast food, and a wild variety in-between. It is a multicultural city, partly because of its colleges, and partly because of the longstanding relationship it has with Fairchild Airforce Base nearby. If one eats something that looks like Mexican food, it may actually be Puerto Rican, Cuban, Colombian, Nicaraguan, Brazilian, Argentinian or Spanish regional, depending. If one craves Asian cuisine, it might be Filipino, Chinese, Thai, Japanese or a combination! Your hosts are not originally from Spokane, and yet they have found this truly to be, a "big little city" with almost everything major metro areas like LA, San Francisco, Seattle, Washington, DC or Miami have—only without the traffic and long waits. And if you don't want to use your car, Uber and Lyft both operate; Lime provides both scooters and bikes in summer; bus service is only a block from the B&B, and it's a lovely neighborhood to walk or jog in.
 Watch the 10 Best Places To Live In Washington State (USA) 2019.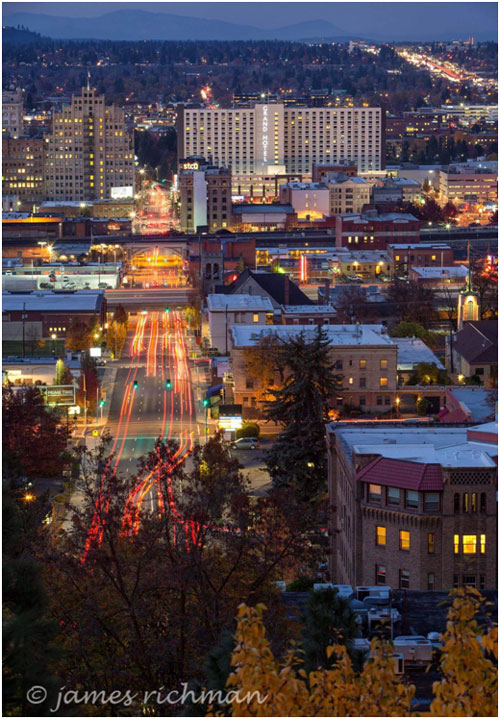 Sometimes guests like it here so much that they want to come back. A few have come back to purchase homes and live here full time. Property values county-wide are lower than most big cities, so you can get a lot of home for your money. Spokane has 82 public K-12 schools in several districts, most rated 8-9 on the Great Schools.org scale. There are also several community colleges and three four-year colleges (all with masters programs as well) in Spokane; Gonzaga, Whitworth and Eastern Washington University, plus a multi-college campus near Gonzaga, housing programs from Washington State University and University of Washington nursing and medical departments. Fairchild also hosts Embry-riddle Aeronautical U, Park U and Webster external campuses; and Moody Bible Institute and the Spokane Tribal College have campuses. Spokane is also home to the Glen Dow Academy of Hair Design. So, if it's education you're after, whether as a resident or sabbatical learner, Spokane has a lot to offer you and your family.
Most of our guests, however, will be interested in less than a week's stay. For you, our best advice is to log on to Visit Spokane.org for the latest calendar and listings of events. Fox Theatre and the INB Performing Arts calendars will also list Broadway musicals, concerts, the symphony, and much more…and there are several casinos within a 40-minute drive of the city that host rock concerts and shows as well. New activities are always being added!
Take a look at our Big Little City, Spokane, "Near Nature, Near Perfect!" and let us know how the 1899 House B&B can assist your weekend or week-long get-away!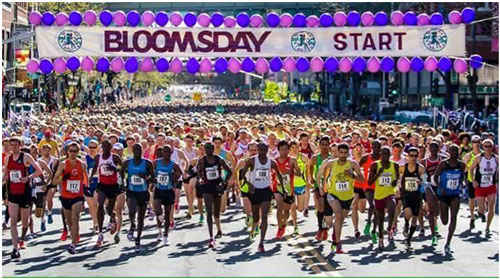 Spokane hosts a 10K each spring, Bloomsday… and a 3-on-3 "HoopFest" event each summer. Each of these usually has over 40,000 participants from all over the Pacific Northwest and Canada, as well as several foreign countries. If you intend to visit Spokane during early May or late June, make reservations in advance! This is also true of coming here during college or high school graduation times from mid-May through mid-June each year.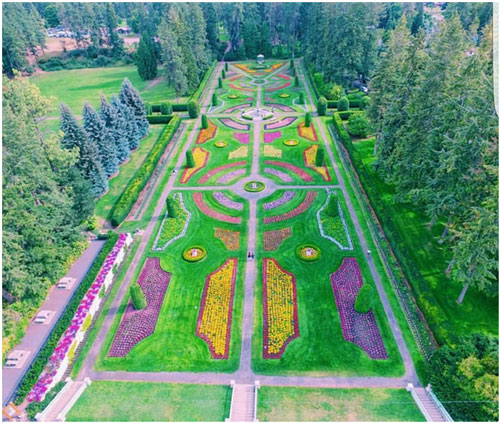 There are literally dozens of well-maintained parks, reserved wild spaces and national forests in and within an hour's drive of Spokane. Above is a view of Duncan Gardens, part of Manito Park on the South Hill of Spokane. Manito also contains a conservatory of tropical and desert plants, a lovely Japanese garden with koi ponds and meditation areas and statuary, and a rose garden.
The interactive Spokane County Parks, Open Space & Trails map that follows is available on line and regularly updated. If you are a hiker, camper, fisherperson, rafter, kayaker, canoeist, glamper, or just want a great walk in the fresh air, this map is for you! It can be downloaded at your convenience from the Spokane Parks and Recreation website.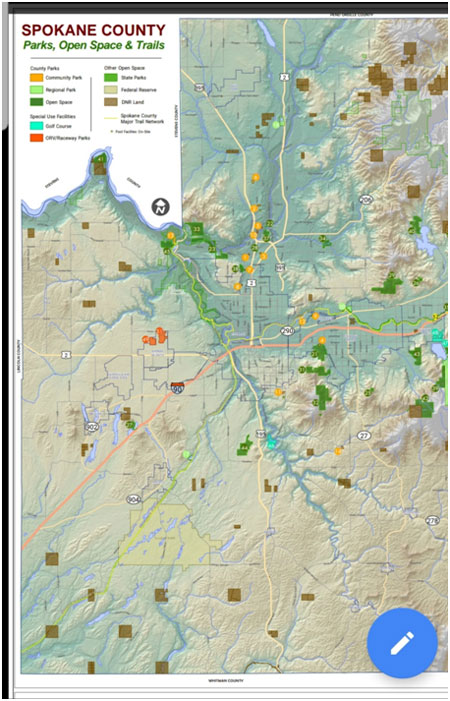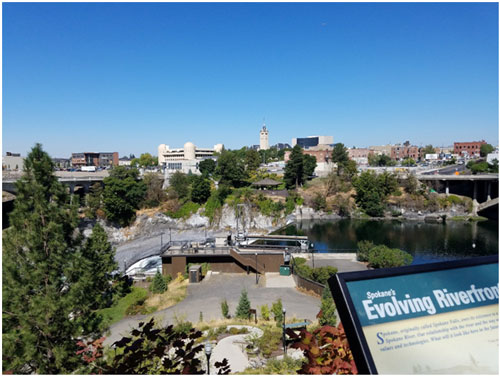 This is a view from south to north, from the upper level of Huntington Park, downtown beside City Hall, looking north across the river to a relatively new development called Kendall Yards. Check out that area's street musicians, night market, wine-tasting rooms, galleries and restaurants—Umi Sushi there is one of our favorites. Expect some parking challenges, and make reservations—it's popular!
This is the view looking up from the first set of stairs at the entry of Huntington Park. Huntington opened three years ago or so, and one may walk on stairs and paved walks, or take trails along the Spokane River's south side, studying many plaques that contain information about the history of water power in the city, and the many ways it has been harnessed to support a variety of industries in and around Spokane.
If walking Huntington is not your cup of tea, you can grab a cable car at Riverfront Park, and view its power!
Closer to the B&B, a two-block, historic walk will take you to Cannon Circle's many restaurants, among them Browne's Bistro and the Itlalia Trattoria. Our neighborhood pub, The Elk, is also there. Good eating without the city's parking or crowds that attend our many events, if you arrive on one of those weekends. During the summer, free concerts happen every Thursday night, in nearby Coeur d'Alene Park (named for the tribe, not the nearby Idaho city!)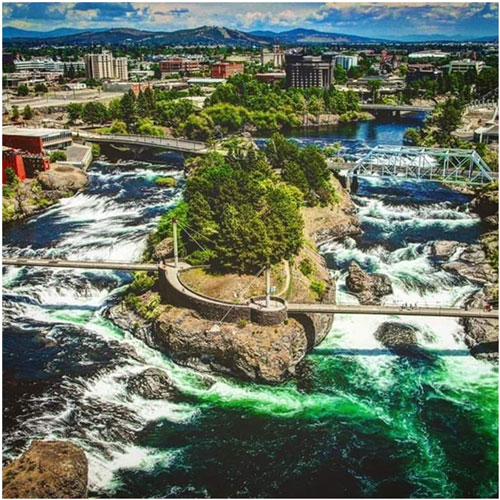 Spokane's major attraction, for many, both visitors and locals, is its river, that winds and babbles, and sometimes furiously rips through its entirety, running roughly east to west, from Lake Coeur d'Alene in Idaho, through seven dams, to join the Columbia River, near Davenport, Washington. It provides endless moments of amazement, thrills, water sports, support for fish and wildlife, and pure joy.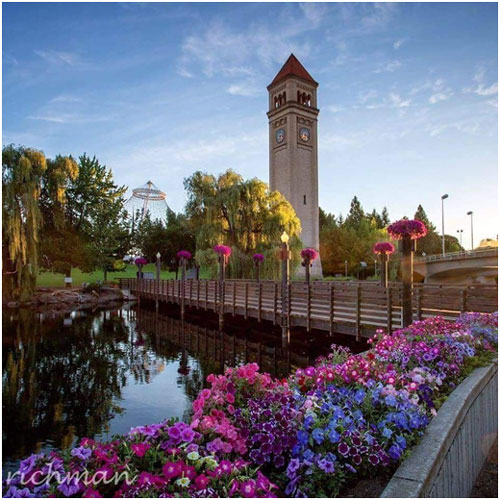 Riverfront Park holds a calmed portion of the river, as well as a tented market with light show (opened September 2019), some carnival rides, the Ice/roller Ribbon, concessions, a water park, the Louff Carousel (completely restored, rehoused, and reopened in 2019), and many lovely trails. In summer, outdoor movies are often shown, and for two years in a row, it was the only northwest venue to host the Chinese Lantern Festival. Each year in late August, it hosts a week of Pig Out in the Park bands and food trucks. In spring, it is one of the features included in Spokane's Bloomsday 10K. Year 'round it is enjoyed by hundreds.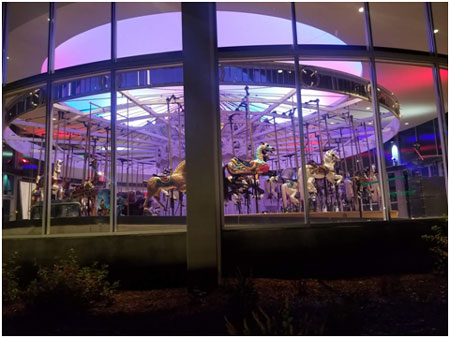 Louff Carousel, night view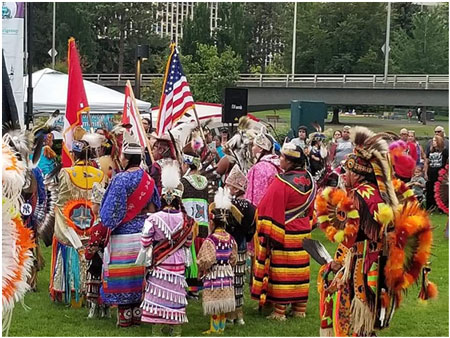 Local tribal PowWow each August, in Riverfront Park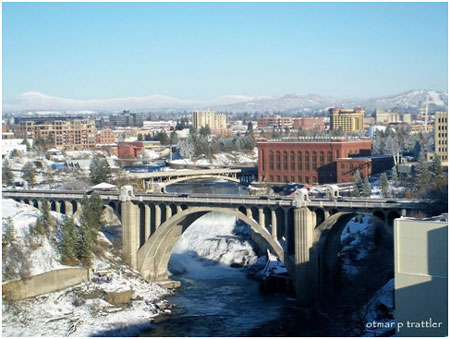 This is a west-to-east view of the river, and the Monroe Bridge, quite near the B&B and downtown.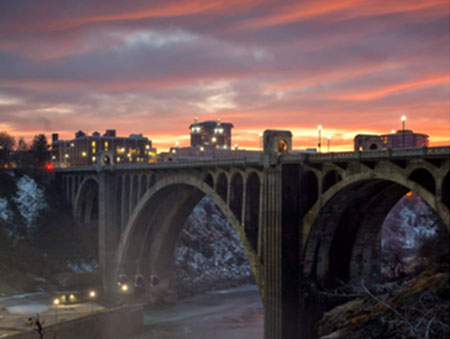 There are many riverside or overlooking restaurants where one can enjoy a fine glass of "something" from cocktails to award-winning Northwest wines, to locally-roasted coffees, along with gourmet food.
Winter, Spring, Summer or fall, the views in and around Spokane are spectacular!
Both of your hosts have lived and worked in the New England states, and love the colors of the fall leaves there. Washington State and Spokane may not be Connecticut or DC, but our trees put on a grand show, and Autumn is coming! So is Winter! This is especially lovely in our historic neighborhoods and parks.
A river really does run all the way through it….in fact, several rivers and larger and smaller creeks!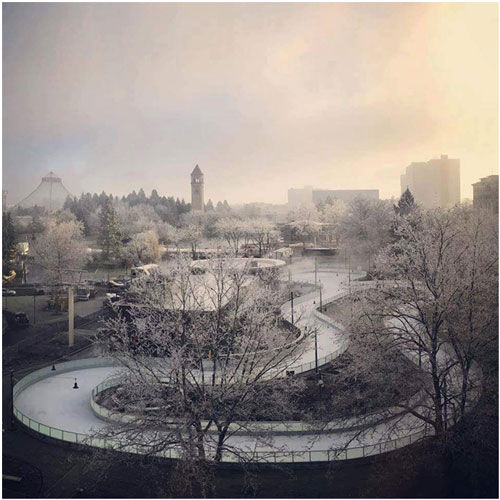 In 2017, Spokane's first ice-skating ribbon opened just after Thanksgiving been a tremendous hit, both with locals and out-of-town guests. One can rent all skates and safety gear, and in summer, when ice can no longer be effectively maintained, it converts to a roller ribbon!
Christmas is spectacular in the atrium of the Historic Davenport Hotel (sister to the newer Davenport Grand), that hosts the Festival of Trees benefit for the Spokane Symphony each year, between Thanksgiving and mid-December, followed by a gingerbread structure competition.
Another popular time to visit is February, when the bald eagles return to lakes all over the area.
From November through April, SKI….and then in spring….GOLF!
Ski The Northwest Rockies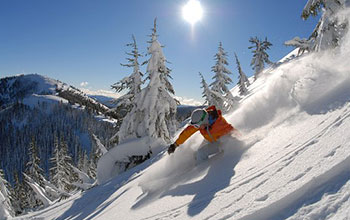 Spokane and Coeur d'Alene are surrounded by four unique alpine resorts inside of 200 square miles, averaging over 300 inches of snowfall a season. Each unique hill offers a rich variety of skiing and riding, spectacular scenery and good old-fashioned, down-to-earth hospitality. Ski The Northwest Rockies is a non-profit association representing the Inland Northwest snowsports industry, this includes four ski areas along with snowsport industry retailers. Our mission is to raise awareness of Inland Northwest Skiing and Snowboarding opportunities.
Spokane County Golf Courses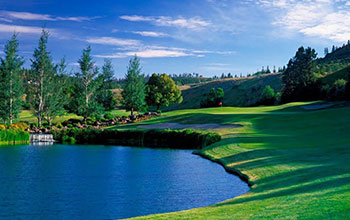 Spokane County owns and operates three beautiful 18-hole championship public municipal golf courses serving residents as well as visitors to the area. They are some of the best public golf courses in the area with green fees under $40. All are within only 20 minutes of Downtown Spokane and a typical round only takes an average of 4 hours and 20 minutes to complete "While We're Young". We emphasize Pace of Play here at Spokane County Golf Courses.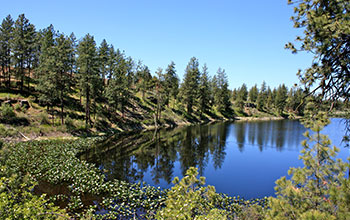 Spokane's 76 regional lakes boost some the nation's best boating, camping, fishing and resorts. Visitors can spread out lakeside in the lavish Coeur d'Alene Resort or hike to Upper Priest Lake nestled in the Selkirk Mountains. Book a house boat for a weekend on Lake Roosevelt or set up a tent under the stars at Lake Pend Oreille.